Great German Swimmers to Swim Open Stockholm!
15/11/2016
« Tillbaka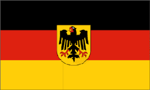 Today our organization are proud to inform that many of the great German topswimmers will compete at Swim Open Stockholm. The German Chefsbundestrainer Henning Lambertz has decide to use Swim Open as a Qualification Contest for the great German Team to represent in Budapest.
Vielen gut we say - und herzlich willkommen!