Welcome Belarus!
26/02/2018
« Tillbaka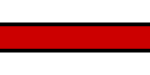 This year edition of Malmsten Swim Open Stockholm will be a pure cavalcade of international top swimmers from Germany, Spain, Ukraine, Turkey, Norway, Finland, Polen, Estonia, Lathvia, Novosibirsk, Denmark, Belgium, Lithuania, Slovakia, England, Nederlands, Portugal, France, Luxembourg and our proud Swedish Team of course.

And this weekend also The National Team from Belarus now announced their participation. A great team with 13 top notch swimmers. The Belarus swimmers are always performing at the highets top level and we have seen them here since the start of Swim Open two years ago. We are very happy to have them here again - Welcome Belarus!

But the great Belarus team is probably not the last team coming in. Hopefully we will present one of the greatest national teams of them all in the coming days...