RELEASE DAY FOR ENTRYLIST!
11/03/2018
« Tillbaka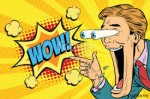 At the end of this great weekend the Swedish Swimming Federation are proud to release this year´s ENTRYLIST for the Malmsten Swim Open Stockholm event. This year we have a great line-up with over 1000 high competitive swimmers from over 30 countries. More than 70 of them with international championships medals, either individually or in relays.


INFO SHEET
Here you find all information we think you need, but if you still have any questions, don´t hesitate contact us at management@swimopenstockholm.se


MENY
Yummy, yummy… See Meny for meals at Clarion for those of you staying there.


ACCREDITATION
Ok, we still miss some registrations for coach/staff accreditations. Do you know that you don´t have done yours yet, please do that asap.
It´s easier than ever this year, all swimmers who are entered in one event will automatically be issued an accreditation without application. Easy for you, and for us.
But all TEAM Leader, coaches and others/staff need to register manually by this link: https://response.questback.com/idrott/sos2018
ATTENTION: You can only do one accreditation registration at a time, so use the link/liaison for all the stab persons one at a time.


ENTRIES
All qualified swimmers in all events are in the ENTRYLIST. And we also have filled out some events with swimmers above the qualification time.
But unfortunatelly some swimmers who were not qualified in some events didn´t get room because of the time schedule (we had over 4900 entries totally). In all events we have three reserve positions, for eventually scratches coming in. ATTENTION: We also have giving the Portugal National Junior Team permission to come in with their entries after their Nationals in the end of Mars.
So therefore the final Entrylist will be a little different from the 2 of April, but not with more heats (just with the 12-15 portuguese swimmers added).
You see the time schedule for all days here.


PAYMENT
Some of you already recieved invoices for accreditations & starts during the last week. The rest of the teams will have theirs during week 12 by mail. So don´t pay before you get your invoice by mail.

See you all in a couple of weeks!