Swim Open In some Numbers
16/03/2018
« Tillbaka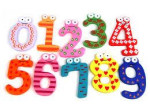 A new preparation week has come to its end for the Malmsten Swim Open Stockholm organisation team. But before closing down for the weekend we presents some interesting data:
- Totaly 1046 swimmers from KAZ, RUS, LUX, GER, LIE, NOR, GBR, SWE, GRE, ISL, AUT, SVK, CRO, IND, DEN, BEL, FIN, BLR, LTU, NED, FRA, EST, HUN, POL, LAT, SUI, UKR, TUR will dive in the pool and do fast races in three weeks.
- 6 of them will share the total prizemoney of €30 000 for their three best results counted on FINA´s table.
- In the 34 event there are 4150 starts, each one of the events will have three swimmers at the podium sharing €1000.
- 268 coaches has done their registration for accreditation card.
- 670 swimmers and coaches will stay at Clarion Hotel, they will have 5596 great lunch and dinners buffés.
- 30 swimmers and coaches will stay at Scandic Malmen.
- 425 foreign swimmers & coaches will have transfer from/to Arlanda.
- 250 persons have different positions in the Swim Open staff. Officials, prizestaff, craftsmen, timingteam, call-room staff, Coaches Café staff, Press & mediateam, speakers, award cermony team, VIP-staff, Swim Open competition team, entrance staff, exhibitors... and some more.
- 400 lunches will be served for the Swim Open staff at the at the pool restaurant.
- 2000 people will show their tickets to get their ass at the stand.

Less then three weeks left for this year´s edition of Malmsten Swim Open Stockholm - it´s going to be a great moment for many and the organisation team longs for it already!