Happy Easter Information!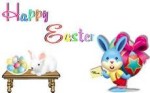 Dear Sirs,

Just about one week untill Malmsten Swim Open Stockholm 2018 starts!
We will take the moment to welcome you all to Stockholm and we hope you will find this year´s edition of the event in a top notch level. We have the best possible conditions with a fantastic nice line-up in the start list.

Below you find some useful information, we also attache the INFO SHEET. There you find all kind of information.


ARRIVALS/Transfer
All foreign guests using Arlanda Airport and staying at Clarion or Scandic Malmen will be picked up either by bus or car to the hotel.
Look for the well dressed Swim Open Staff, visible by their nice blue/green t-hirts and Swim Open signs at airport after you have get your baggage.
If something goes wrong with your flight (late or something else), please dial our Transfer Manager Mr. Sakke Virtanen +46 70 757 10 42.


ACCOMODATIONS Clarion & Scandic Malmen
At arrival at Clarion you will meet our fantastic team at the Hospitality Desk. Of course in the similar nice blue/green t-shirts.
In the Hospitality Desk you find your TEAM FOLDER with accreditations and some other information. They also provide first-aid kit if necessary.
For teams staying at Scandic Malmen you also pass the Clarion Hospitality Desk for you TEAM FOLDER and further information during your stay.
Attn. If you don´t have made full payment for the accomodation you have to do that in the Hospitality Desk before access to the rooms.

In the Hospitality Desk you also get all service and information about the departure times. If the desk is unmanned please contact our Hospitality Manager Marie Sparrman, +46 70 780 73 78.

SWEET DREAMS STAY – At Clarion Hotel The Swim Open Organisation are very proud working together with Nordic Choice Hotels in their UNICEF project. See more information here.
The first two days it´s therefore no cleaning, only empty the trash and changing towels. After that business as usual.
(But of course – if needed the first two days, just tell the reception and they will make your room).


ACCREDITATIONS/ Team not staying at Clarion or Scandic Malmen
At Eriksdalsbadet, you find the the Swim Open Competition Desk, to the left after the entrance.
For all teams not staying at Clarion or Scandic Malmen you get your accreditations here.
In the Competition Desk you also find results and other information during the competition.
Withdrawals to the heats? Just use the great COACH APP. Your teamleader has got a username and password to the coach app, where you can see your swimmers entries and make withdrawals if necessary.
Open the link in a web browser: http://app.livetiming.se
Select "Malmsten Swim Open Stockholm 2018"
Enter your login as your teamleader has get attached.

Attn. You can only do withdrawals to the heats and timed finals in the app. Withdrawals to C/B/A - finals must still be made on paper and submitted the old fashion way.
So if you have withdrawals to the C/B or A-finals you do them in the Competition Desk, but not later then 30 minutes after each event in the heats/morning session of course.

In the Competition Desk you will meet our fantastic Competition Desk Manager Annika Gardell, if the desk is unmanned just call her +46 70 778 46 30.
Attn. If you don´t have made full payment for the starts & accreditations you have to do that to her before the event. We prefer VISA or MASTERCARD before cash.


ENTRY LIST, START LIST, RESULTS
So great line-up – and now also updated with Portugal. You find it all at http://livetiming.se/program.php?cid=3810?&lang=2 in a web browser.
You can also buy the LiveTiming App (by IC Control AB) for your tablet or smart phone at App Store or Google Play. Smart!


TEAM LEADERS MEETING
A team leader from each team are required to attend the Team Representatives Meeting to be held Wednesday April 4, 18.00 in the conference room on the second floor from the 25 m pool.
It´s just beside the Competition Desk, like last year. All gifts are as usual welcome.


TV & Play on demand
Also this year you can follow the A-finals at EUROSPORT 1 in Sweden.
But like last year we also, together with our partner Springmedia, can provide a play on demand service to all your fans, parents and others at home.
With this service all fans can see the heats, C-finals and B-finals in Sweden, and outside Sweden, in the rest of the world, the same + also the A-finals!
So spread this link to your fans at home, http://www.swimopenstockholmlive.com/ there they find information about log in and fee for either a day or the whole competition.
A really great service!


RACE ANALYSIS
Do you want professional Race Analysis for your team?
This year we are proud to have the team from Aqua Front on sport. See more informations here about their services.


STOCKHOLM – Don´t miss the beautiful capital of Scandinavia!
Do you have some hours to spend for nothing else then swimming during your stay, don´t miss the opportunity to see Stockholm.
You find very good information at https://www.visitstockholm.com/


Ok, that´s all - If you have any question, don´t hesitate contact us.
And untill we see you next week – the Malmsten Swim Open Organisation wish you all a Happy EASTER!