Hello Velimir Stjepanovic!
04/03/2019
« Tillbaka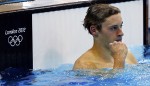 One of the greatest European middle distance freestyler the last decade just announced his participation at this year´s Malmsten Swim Open Stockholm. We proudly say a big welcome to the serbian superman Velimir Stjepanovic!

Velimir was double gold medalist (200 free and 400 free) at the European Championship in Berlin 2014, the same year he grab the bronze medal in DOHA at the WC SC. 2016 in EC LC in London he was the silverman in 200 free. Velimir also was the gold medalist in 200 fly at the EC SC in Herning 2013.

Beside all these championship medals Velimir also has won six gold medals at the Mediterannean Games. And 2011, he was winner at the EJC at both 100 free & 100 fly. Yes, a nice track record for this freestyle superman!

Welcome Velimir Stjepanovic!!!