Watch Swim Open at Channel 9!
26/03/2019
« Tillbaka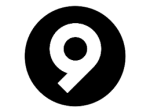 Between 12th – 15th of April Channel 9 and Eurosport Player will broadcast Swim Open live from Eriksdalsbadet in Stockholm.

Channel 9 and Eurosport will put a well experience team to cover everything from Swim Open. Roberto Vacchi is the main commentator and by his side, he will have Thomas Jansson, the former Swedish national team manager and Bo Hultén. Therese Alshammar with several gold and olympic medals will join the studio at Saturday.

Jonas Karlsson will be in the studio together with the former swimmer Josefin Lillhage.

Everything will be broadcast at Channel 9 and Eurosport Player.