WE ARE BACK - IN A LIMITED EDITION! 
26/11/2020
« Tillbaka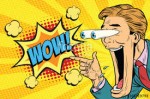 We rise again!
Long time no see, but the time will for sure get better. So with good hope for the future we now invite you all to next year´s edition of Malmsten Swim Open Stockholm, yeah!

The unique Limited Edition!
A limited edition is often cool to have or join, but next year´s edition of Swim Open will not be only cool (as usual), it´s going to be a competition with highest security and focus around infective prevention. Because of the current situation around Covid-19 we therefore have some temporary competition rules for 2021, you see them all in the INVITATION.

We also apply a Pre Entry procedure, that´s because we next year have a limited number of participants at the event. So don´t wait, we need your Pre Entry Form latest on 14th of January, after that the final participant list will be established.

Oh yes, there will be some temporary changes next year, but beside that the event will be as usual. A great event with superstars and awesome water warriors, the best possible enviroment for fast races and qualifications for the Europeans or the Olympics in Tokyo. In the usual exclusive combo with great pricemoney, finest accomodation and all other services, just as usual - becasue it´s time for Malmsten Swim Open Stockholm!