Marry Christmas to you all!
23/12/2020
« Tillbaka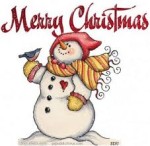 The last day before Santa Claus is coming here in Sweden, exiting of course! A lot to do, dress the Christmas tree and prepare for this yearly big and cosy happening. And this very unusual year this Christmas holiday feels more welcome than usual. So now we close the office and come back again after Boxing Day. Then we will announce some of the great teams and fantastic world swimmers who have done the Pre Entry so far, Yeah - the Swim Open magic will go on!

The Malmsten Swim Open Stockholm organization wish you all a Merry, Merry Christmas!