A lot of stars - Are you in?
08/01/2021
« Tillbaka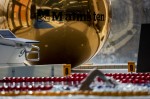 A new year has started, and all of us has got so much power and motivation, we long for the international event again! It shows in the interest for this year´s edition of Swim Open Stockholm, the number of great teams and high class swimmers announce their participation continuously.

As for today we have got more than 40 teams from Finland, Denmark, Norway, Germany, Luxemburg, Israel, Poland, Estonia and Sweden. In the list with foreign swimmers we see some great names lika Marco Koch, Jessica Steiger, Yanick Dombrowa, Reva Foos, Henrik Christiansen, Julien Henx, Ruwen Straub, Miikka Ruohoniemi and many, many more.

Have you done your Pre Entry yet? There are still some days to go before last day for registration, the 14th of January.

You find all information about the event here.

Have an awsome weekend, stay strong & healthy!