Fantastic Participants List!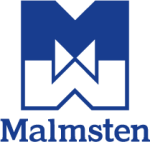 Dear friends,
Swedish Swimming Federation and the Swim Open organization team will start to thank you all for the big understanding you all have showed us with this early and necessary Pre Entry procedure.
And we are very happy about the huge interest in this edition of Malmsten Swim Open Stockholm despite the unsure and challenging time we all share.
We have received over 970 participants from 15 countries in the Pre Entries and as usual high performance swimmers at top level!
We have compiled the
List of Participants
we hereby preliminary invite for the meet, see attached. The swimmers in the list are sorted by team so you easily can identify them.
It will be not possible to add eventually swimmers to this list further on. And why it´s still preliminary is because of the Covid-19 situation. In Sweden we, for the moment, have restrictions that make an event with this many participants impossible. But we hope we will have new updated information from the Swedish government next week. With the vaccine rolling out and the reduced infected amount of persons we see now, and hopefully also the coming weeks, we have big hopes to run the event.
So what now?
Wednesday the 27th of January we hope we will have more information to you about the restriction that will be the coming months, and then also about the Swim Open Stockholm.
With that information we receive we can either continue with this original plan A, or look at possible options, like a Plan B.
Plan B?
If we can´t get an OK for this many participants, we hope and plan for a reduced event with around 300 participants. Unfortunately that plan B requires no prizemoney to realize.
But why run the event with that few swimmers? It´s all because the importance of races and needs for qualification to EC, Olympics and eventually JEC for the top athletes. So if we need to plan for an event with just 300 participants we will prioritize just the top swimmers from all countries, those swimmers who really need the event for coming international championships.
But at the moment we still work with plan A!
And whatever event we will arrange it will be with full secure around the Covid-19 situation. More information about that we will inform in the INFO SHEET later on.
Accommodation
In the attached participants list you now easily can see your needs of rooms, so please fill in the
Updated Accommodation Form
. Please reply to
management@swimopenstockholm.se
asap or latest Friday 22 of January. This is very important.
We will wait until the 27th of January before we mail out the eventually invoices, that way both we and you can be more confident about the event and how it will be.
At this unsure mode we recommend all of you not book any flights, or if you do book open flights.
Don´t hesitate contact us at management@swimopenstockholm.se if you have any questions.
Stay strong & healthy!