Let´s Go For Plan B!
27/01/2021
« Tillbaka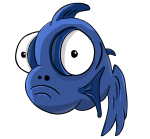 Dear Friends,

The Covid-19 situations around us all are still challenging, and in the coming 2-3 months ahead we just can hope it´s going to be better.
Therefore we now have to face the fact that we are forced to go for our Plan B alternative with just 350 participants for this edition of Malmsten Swim Open Stockholm.

In this plan we have done a selection of all registered international and Swedish swimmers, and in the attached doc you find all international swimmers (218 participants) we exclusive invite for the event, on top of that we add 132 Swedish swimmers to the total amount of 350 participants.

In our selection we have taken not only the highest FINA Points but also gender and age under consideration. So there will be 50/50 from woman/men and around 35% of the participants in junior age.

It´s still Swim Open – we always aim for the best possible set-up and organization for the atheletes!

So we keep four days competition program to give the best conditions for great performences. All of our best atheletes needs that more than ever at this moment, and we know many of you/them use Swim Open for preparation or qualification to EC and Tokyo.

We also keep the premlins and A-B and Junior finals as usual, especially now it´s very usefull to be able to do more than one race.
And even the reduced number of participants we will keep some prize money, a total of €11 900 (the podium in each event, € 200/100/50).

All selected swimmers has been announced by their team.
If we still get the big interest from the teams we will continue to build this Swim Open event as good as always. Just a little bit smaller...

Ok, no audience and no television, less prize money and restricted area for swim-off, some slot times for entrance, restricted amount of participants and staff in each area/pool and at the stands etc…

But, the most important is to give all our atheletes the best and safe enviroment for great performences, and that we will provide for sure!

Stay strong & healthy!