We Keep Up The Good Work!
19/02/2021
« Tillbaka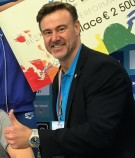 Finally friday, and these days a little bit freaky for all of us, some sort of freaky friday!

Today we announce a brand new update Participants List. Yeah, it look real good! All in all great swimmers from 20 countries will attend. We are happy to welcome them all from ARU, AUT, NOR, CZE, DEN, GER, BEL, FIN, ISR, EST, GRE, LUX, USA, SLO, SRB, SVK, LIE, LTU, SEN and of course SWE.

About the Swim Open status. everything looks good for the moment. If nothing special not will come up like a 3rd wave of something else we can´t predict for the moment we are going strong for the plan B, a great plan!

Next week we will mail out more updated information to all team with facts about the Covid-19 tests we will do on spot, both for the international teams and the swedish participants, how we plan for the arena and much more.

But for now, let´s end this week.

Best regards and have a great weekend!