We are back - Better than ever!
01/10/2021
« Tillbaka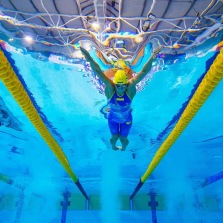 Today we release the invitation for next years awsome Malmsten Swim Open Stockholm - the international swim event that aims higher.
As always we offer an full olympic program, a perfect organization and for 2022 also added with the usual fully stands and crazy loud audience. With the quite decent pricemoney amounting of € 58 000 and many of the best swimmers in the world doing top performence races it will be a fantastic event! On top of that we also offer a great package for accomodation at 4-stars hotels close to the pool.
We welcome you and your team - our organization will do our utmost to give you a great time at Malmsten Swim Open Stockholm 2022. Our vision is our mission - to continue building one of the greatest swim events worldwide. And the sixth edition 2022 will be better than ever before, so let´s share the 2022 Swim Open experience!
You find Invitation and all other documents here.
Welcome to Malmsten Swim Open Stockholm 2022!