Let´s Go For LIMITED EDITION 500!
09/01/2022
« Tillbaka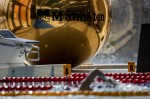 Dear friends,

As you all notice the Covid-19 infection still keep the world in a big challenge ☹
Like last year everything will get better, but when and how much, nobody knows.

Therefore has the Malmsten Swim Open organization team already now decided to reduce the number of participants for Malmsten Swim Open Stockholm 2022. Maybe early, but it´s a big event and we also know how important it is for all participants and teams to make a good plan for the spring. So with this early decision all participants will know early if they will be part of the event 2022.

Limited Edition 500
Last year we maximized Malmsten Swim Open Stockholm for 300 participants, this year we go for 500!
After the experiences from last year we are confident that we will be able to manage a greater amount of participants, even with stronger restrictions than what we have for the moment, and see upcoming.

Here you find a new Invitation with all information, and the Pre-Entry.
As you see you now need to fill in the highest FINA point for the best event for each swimmers. LC or SC, doesn´t matter, we rate them equal.
IMPORTANT! We need the Pre-Entry latest 14 of January. So don´t wait get back to management@swimopenstockholm.se with your Pre Entry.

What about accomodation?
When you see how many of your swimmers who will be among the 500 participants you get back and make new reservation for them. All booking for accomodation need to go to us.

The Swim Open organizationen together with our titelpartner Malmsten and the beautiful City of Stockholm welcome you to the Malmsten Swim Open Stockholm 2022 Limited Edition 500!