Oooops, now stretched to 620!
16/02/2022
« Tillbaka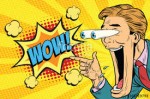 Dear friends,
The situation looks better every day, and therefore we have stretched the amount of great atheletes to isch 620 fast swimmers, yeah!
The new list is ready but will be published at the end of the week with some more information and updates.

Tickets: We have got many questions about tickets, and there will be audience on the stand this year, but still we have not decide how many, so stay tuned, more information will come next week.