HOLD TIGHT - WE ARE BACK!
06/04/2022
« Tillbaka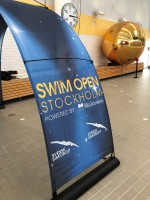 Once again many of the greatest swimming athletes in the world are coming to Stockholm like Sarah Sjöström, Matti Mattsson, Barbora Seemanova, Henrik Kristiansen, Sarah Köhler, Katinka Hosszu, Florian Wellbrock, Pernille Blume, Felix Auböck, Mimosa Jallow, Danas Rapsys, Ruta Meiltutte, Lukas Märtens, Louise Hansson, Erik Persson, Sophie Hansson, Ari-Pekka Laukkonen and many, many more... oh gosh - it´s going to be awsome!

You find the program here. Happy reading :-)

And the latest news you find in the INFO SHEET.

Watch Malmsten Swim Open Stockholm live at SimidrottsTV.se
Off course many fans are sitting around the world and would like to follow the party - and they can!

Every day starts with heats at 9.30, B- & C-finals starts at 16.30 and the A-finals starts at 18:00. All heats and all finals will be streamed live at Simidrotts-TV.

You can easily choose if you want to follow the entire event (4 day-pass) priced at SEK 199 (EURO 20) , or if you want a single-day pass, priced at SEK 75 (EURO 8).
You can also choose to follow only the heats on a certain day for SEK 39 (EURO 4) or the final pass on a certain day for SEK 49 (EURO 5).


Welcome to Malmsten Swim Open Stockholm 2022!